Co-Hosted by
This one-of-a-kind gathering brings together sustainability leaders from across the country to advance the integration of faith and sustainability within the context of Christian higher education.  The symposium aims to enhance the work of creation care leaders through professional networking, educational training, and strategic collaboration around sustainability issues.
The symposium will take place October 23 – 24, 2015 just prior to the national Association for the Advancement of Sustainability in Higher Education (AASHE) conference held Oct 25 – 28 in Minneapolis, MN.  Many symposium participants attend both events.
Keeping the symposium affordable is a high priority, thus registration is $25 for current ACSP members (the annual ACSP individual membership is $50). Click here to become an GMB Architecture + Engineering, will talk about the big picture, namely campus master planning and sustainability. With 25+ years in design and campus master planning, David has a wealth of experience and knowledge to share with us.
Saturday's keynote speaker is Colby May from the energy management and creation care organization, LIT.  Colby  will bring us down from the big picture to focus on an important part of the master plan–energy, energy conservation, and converting to renewable energy.
On Saturday afternoon Sodexo will showcase its sustainability work in food services at Bethel University.
BREAKOUT SESSIONS  & YOUR OPPORTUNITY TO CONVENE A SESSION: 
There are two breakout sessions planned for Saturday.  This is an opportunity for members to convene a session on topics and issues.  If you'd like to lead a breakout session please e-mail Chris at Hampton Inn (1000 Gramsie Road, Shoreview, MN  55126) for the dates of Oct. 22 and 23. The cost is $99 + tax for a room with king bed, or $115+tax for a room with two queen beds. This rate includes complementary breakfast and Wi-Fi. These special rates are available for booking until October 5th.  After this date this rate may still be available depending on whether there are still rooms available at the hotel, so call the number below to book a room after October 5th.
To book a room click the link below: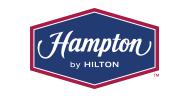 or call 651-482-0402 (or 800 877-233-3194) and ask for the special ACSP rate.  
CONTENT & SCHEDULE:
Friday, October 23
3:00 – 5:00 p.m. – Registration
5:00 p.m. – Dinner
7:00 – 8:30 p.m. – Plenary Address: David Wilkins – Master Planning for Sustainability.
Saturday, October 24
8:00 a.m. – 8:30 am: Morning devotion
8:30 am – 9:00 am: ACSP overview
9:00 am – 10:15 am: Plenary Address: Colby May – Converting to Renewable Energy.
10:15 am – 10:45 am: Break
10:45 am – 12:00 pm: Breakout Session 1: Special topics of interest TBA
12:00 pm – 1:00 pm: Lunch
1:00 pm – 2:30 pm: Bethel Campus Tour
2:30 pm – 3:00 pm: Break
3:00 pm – 4:15 pm: Breakout Session 2: Special topics of interest TBA
4:15 pm – 5:15 pm: Reporting back to group and symposium summaries
5:15 pm – 6:00 pm:  ACSP Business meeting
6:00 pm – Dinner & social time
SIGN ME UP!
To register for the symposium